GOOD  MORNING YR3!
I hope you're all keeping well this week. The weather is very miserable & rainy at the moment so it's very difficult for us to go for a walk or get fresh air in our gardens.
This is a great opportunity for us to use our online library service 'WHEELERS!'
There is a great reading quote that I think is  good to remember.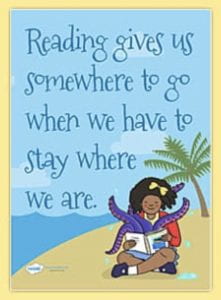 Your username and passwords are stapled to the top of your first maths booklet. When you type in your username remember to put in the full stop in the middle.
Below are a few reading tips to help you.
😃 Have a great day! 😃